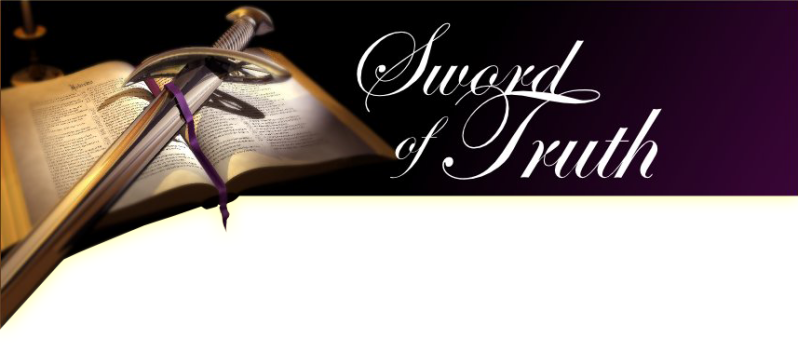 God's word is truth.
We don't need to defend truth. We don't need to get caught up in arguments trying to change other people's points of view. We just need to speak the truth in love.
Truth is a double edged sword, able to split the soul and spirit, able to divide joint and marrow.
Truth will defend itself.
Then, it will transform all who are pierced by it.
For the word of God is living and active. Sharper than any double-edged sword, it penetrates even to dividing soul and spirit, joints and marrow; it judges the thoughts and attitudes of the heart. Hebrews 4:12



onecarolinabrown
Latest Month
July 2015
S
M
T
W
T
F
S
1
2
3
4
5
6
7
8
9
10
11
12
13
14
15
16
17
18
19
20
21
22
23
24
25
26
27
28
29
30
31