If you could change the title of one published book, which book would you choose, and what would the new title be?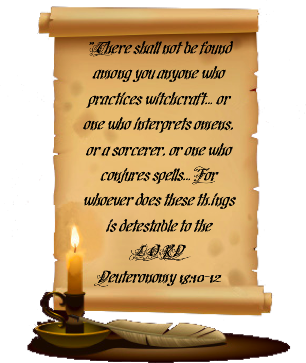 I would rename the Harry Potter series as:
"Harry Potter: The Systematic and Sequential Seduction of our Children into Witchcraft".
People oddly defend this series, but the truth is: Children are being lured right into "Hogwarts School of Witchcraft and Wizardy" under the guise of "harmless fantasy".
Here's the way I see it…
The real fantasy is allowing ourselves to believe that witchcraft is harmless fantasy
.
Tags:
onecarolinabrown
Latest Month
July 2015
S
M
T
W
T
F
S
1
2
3
4
5
6
7
8
9
10
11
12
13
14
15
16
17
18
19
20
21
22
23
24
25
26
27
28
29
30
31