Bigfoot, the Yeti, the Loch Ness Monster, el chupacabra—what is your favorite creature that may or may not exist?
Imagine a fish big enough to swallow a man whole.
Now, imagine that same fish depositing that man on shore three days later.
It happened.
It was a perfect illustration of God's discipline coupled with God's mercy.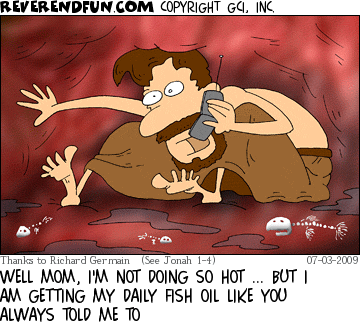 "Now the Lord had prepared a great fish to swallow up Jonah. And Jonah was in the belly of the fish three days and three nights." Jonah 1:17



onecarolinabrown
Latest Month
July 2015
S
M
T
W
T
F
S
1
2
3
4
5
6
7
8
9
10
11
12
13
14
15
16
17
18
19
20
21
22
23
24
25
26
27
28
29
30
31