Who is your favorite TV character of all time? Why did s/he make such a big impact on you? Do you collect any memorabilia? Did s/he inspire you creatively in any way?
I don't have a favorite TV character so I am taking the liberty to expand this question to:

Favorite movie character(s) of all time

There are two, actually.

Jane and Elizabeth from Pride and Prejudice.

I love their sisterly love.

It reminds me of my own daughters…

We call the one on the left "Jane" and the one on the right "Lizzie".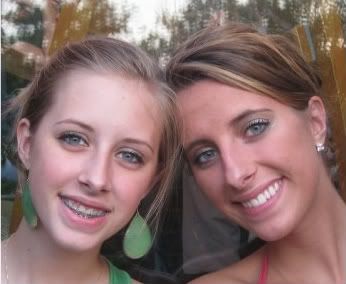 Here's a letter "Jane" wrote to "Lizzie" on her 18th birthday...
http://i302.photobucket.com/albums/nn119/carolinabrown/SisterlyLove2-1.jpg