Here's a fun memory...
When I was a kid, it seemed almost every Saturday (way too early and way too loud) my dad would put on a little Johnny Cash. My blaring wakeup call went a little something like this, as the whole house shook...
♫♫♫ "
No, No, No, it ain't me you're lookin' for, babe…
" ♫♫♫ (and not even a pillow over my head could drown out Johnny)
Kind of annoying back then, but now I find the memory endearing.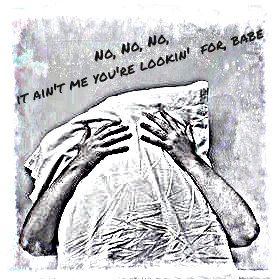 onecarolinabrown
Latest Month
July 2015
S
M
T
W
T
F
S
1
2
3
4
5
6
7
8
9
10
11
12
13
14
15
16
17
18
19
20
21
22
23
24
25
26
27
28
29
30
31