Our friends don't always know us as well as they think, particularly when it comes to likes and dislikes. Which popular book, movie, band, food, TV show, etc. would your friends be surprised to hear that you don't like?
I don't love "Good & Plenty" candy. It is so pretty on the outside...so horrible on the inside.
We had a box in our cupboard for about two years. It was more than plenty.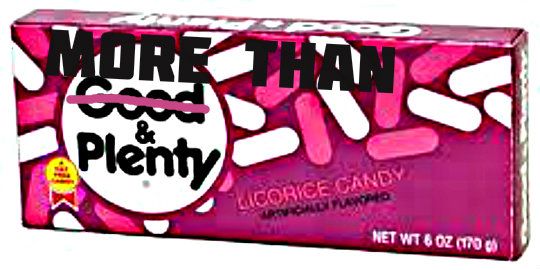 Tags:
onecarolinabrown
Latest Month
July 2015
S
M
T
W
T
F
S
1
2
3
4
5
6
7
8
9
10
11
12
13
14
15
16
17
18
19
20
21
22
23
24
25
26
27
28
29
30
31