Have you ever met or known someone who has the same name as you (first and last) but is not a relative?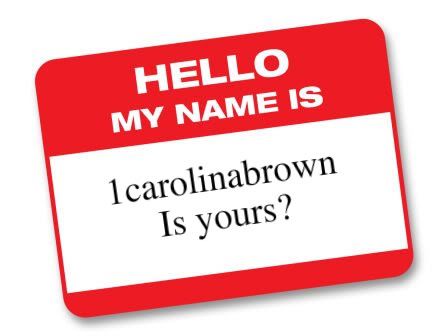 There 3,804 people with the same first and last name as me listed in the U.S. White Pages. I've never met any of them.

Once, though, I got a call at work from a bank stating I was late on some payment. I had no idea what they were talking about.

Turns out there was someone else working there with the same name as me.

Right name, wrong person.




Tags:
onecarolinabrown
Latest Month
July 2015
S
M
T
W
T
F
S
1
2
3
4
5
6
7
8
9
10
11
12
13
14
15
16
17
18
19
20
21
22
23
24
25
26
27
28
29
30
31