Do you still write letters to friends or family? (Actual written letters, not emails.) Does a handwritten letter mean more to you when you receive one, or do you find yourself wishing they'd typed it out so it was more legible?
I rarely write handwritten letters anymore. But, on special occasion, I do.
My mother-in-law particularly likes cards, so I created a special card for her, uploaded it to shutterfly.com and had it printed, then hand wrote a note inside and mailed it to her for Christmas.
I also included a gift card to Starbucks with enough money on it to buy a cup of coffee every week for a year (since that is one of her joys in life).
Here's the card.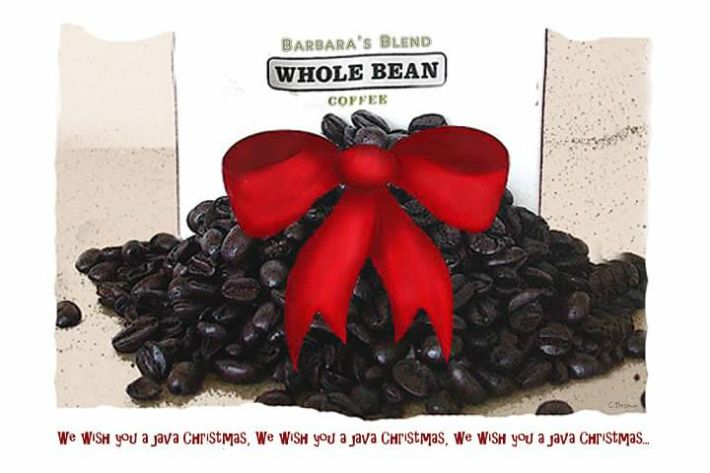 The inside printed words are: ALL THROUGH THE YEAR!