In frustration and desperation, I prayed, "Lord, you have said that you give to your beloved even in their sleep. Would you instill understanding of new concepts into his mind? Would you release angels to tutor him while he sleeps?"
I am delighted to report to you that this year something has clicked for him. He has memorized his times tables; he has learned long division; addition, subtraction, multiplication, and division of fractions; he has learned to reduce fractions and convert improper fractions into mixed numbers. The list goes on. We started a 6th grade Math Minutes book this week.
Whoa! All I can say is those are some mighty fine angel tutors God released to him this year!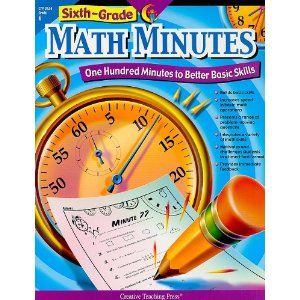 This year, I had to have my son repeat fourth grade in homeschool. There were simply too many concepts he could not adequately grasp to move on. Math was one of those concepts.