Do you have a "dream car"? If you had money to spare, would you buy a new car? If so, would you be more likely to get an eco-friendly vehicle, a vintage model, or a luxury sportscar?
No. No dream car. Currently I drive a 1994 Suburban junker (and I'm a soft spoken, plain-dressed wallflower, just so you'll know).
I'd show you a picture of it, but you might be appalled at the mulch bits, pine needles, and dirt that are in the back of it because it doubles as my garden and haul-away-everything vehicle.
We do have other vehicles, but somehow this is the one that's always left in the driveway after everyone leaves in the morning.
If I had money to spare, would I buy a new car? No. Too many other urgent needs going on around me at the moment. I'll drive this until it stops running or until the Lord returns - whichever comes first.
OK, you win. Here's a picture. But, showing you this brings me to the epitome of humility.. Yep.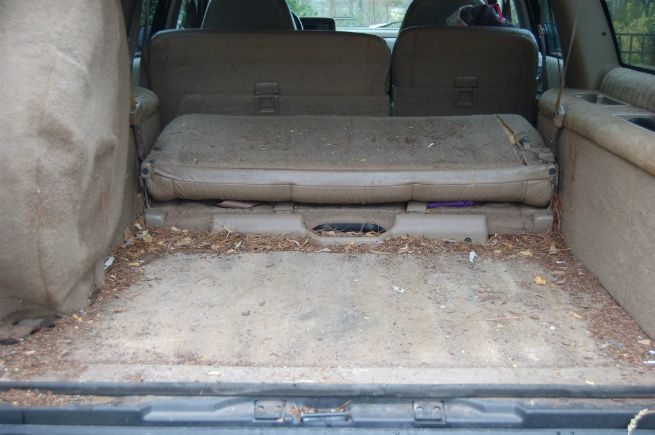 .