What always makes you laugh?
I'm not a big time giggly sort of person, but simple things make me laugh on the inside.
For example, here's a picture of my daughter's recent 14th birthday party.
What we have here is 20-some middle school girls and one 11 year old boy who invited himself to the head of the table.
Ryan makes me laugh without even trying.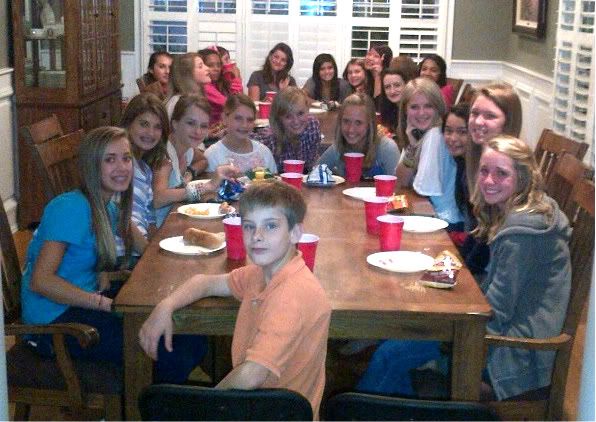 Tags:
onecarolinabrown
Latest Month
July 2015
S
M
T
W
T
F
S
1
2
3
4
5
6
7
8
9
10
11
12
13
14
15
16
17
18
19
20
21
22
23
24
25
26
27
28
29
30
31