But,
they have grossly underestimated the unrelenting tenacity of carolinabrown.
My latest project is this…
Each day, I add a few more stepping stones along my blueberry bushes and a little more Lemon Thyme. (Note the humble beginnings of the Lemon Thyme groundcover that will soon invade the area.)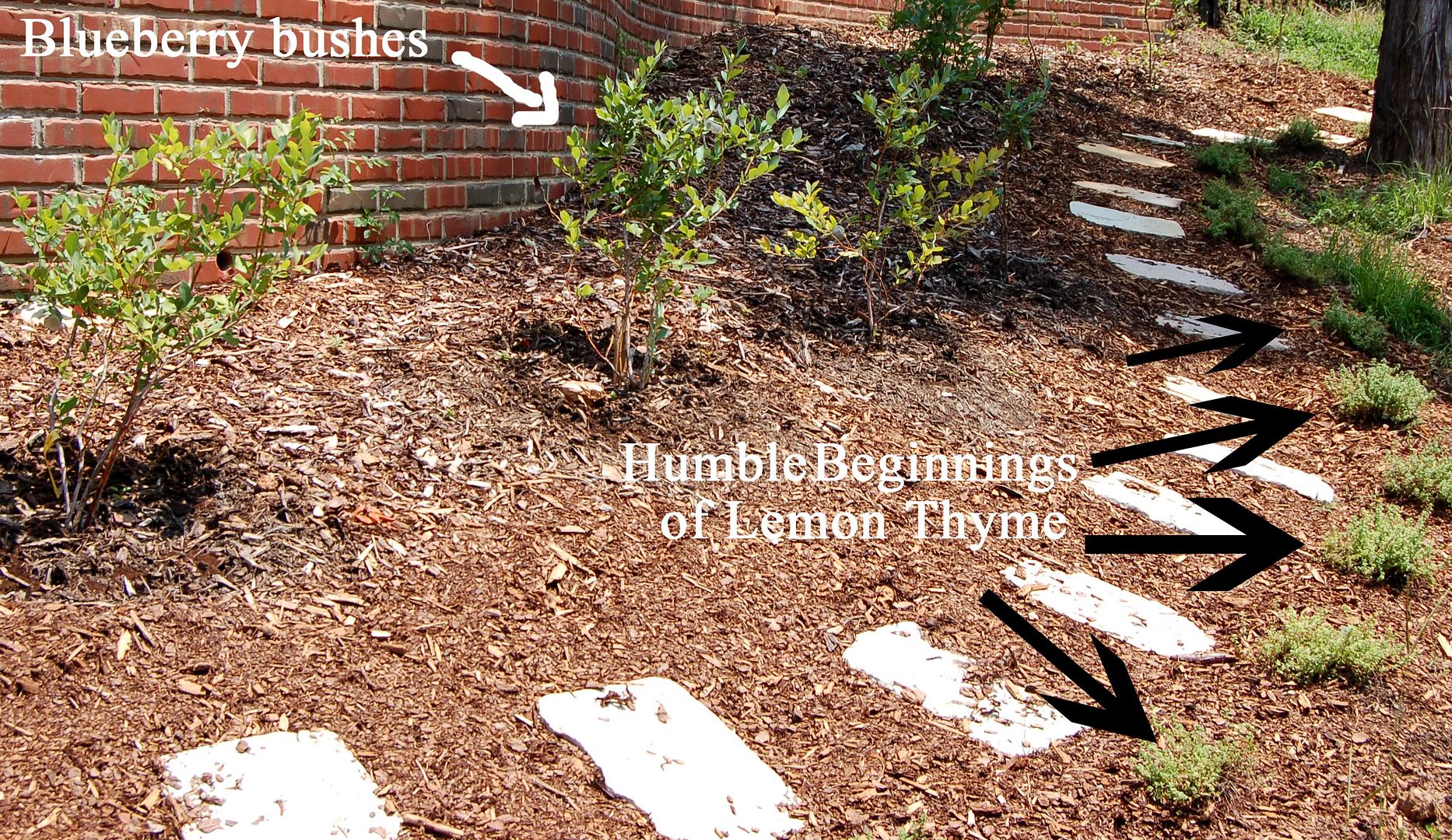 Deer don't like Lemon Thyme. One day, each step they take will release a refreshing citrusy- lemony scent which will make them have to reconsider how badly they want those berries.
Give it up, deer. You are going to lose.
And that's what I tell Satan, my mortal enemy, too.
"Live your life in such a way that when your feet hit the floor in the morning, Satan shudders and says, "Oh no, she's awake." "–unknown

onecarolinabrown
Latest Month
July 2015
S
M
T
W
T
F
S
1
2
3
4
5
6
7
8
9
10
11
12
13
14
15
16
17
18
19
20
21
22
23
24
25
26
27
28
29
30
31