I was touched to the core, beyond words. I stopped and prayed for their peace.
God has not forgotten Jerusalem.
The Messiah walked here. Jesus Messiah. The name that is above all names. The blessed Redeemer. Emmanuel. The rescue for sinners. The ransom from Heaven. The Lord of all.
Those truths are so good, someone needs to write a song about that.
And, one day even Jerusalem will sing that song.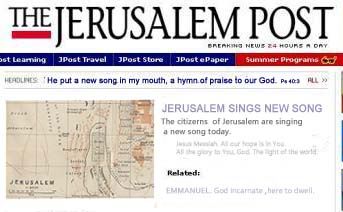 onecarolinabrown
Latest Month
July 2015
S
M
T
W
T
F
S
1
2
3
4
5
6
7
8
9
10
11
12
13
14
15
16
17
18
19
20
21
22
23
24
25
26
27
28
29
30
31