Who is your favorite mythical creature/character, and why?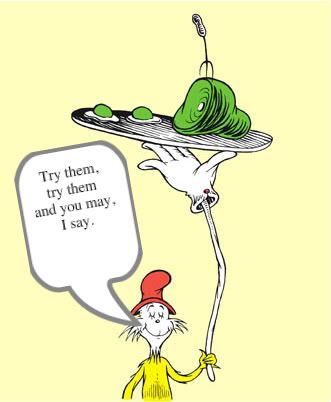 "Sam-I-Am"…that little guy with the green eggs and ham.
He never gave up.
I mean…He
NEVER
gave up.
He possessed an element of perseverance that eventually brought about change in the life of one who wanted nothing to do with what he had to offer.
That's who I want to be.
"Perseverance is a great element of success. If you knock long enough and loud enough at the gate, you are sure to wake up somebody." ~
Henry Wadsworth Longfellow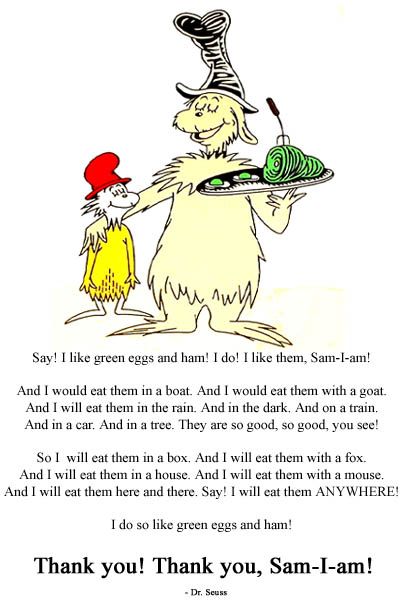 Tags:
onecarolinabrown
Latest Month
July 2015
S
M
T
W
T
F
S
1
2
3
4
5
6
7
8
9
10
11
12
13
14
15
16
17
18
19
20
21
22
23
24
25
26
27
28
29
30
31