If you could spend one summer anywhere in the world, where would it be, and why?
At this particular point in time, if I went away for the summer to some exotic place my family would be scarred for life.
As it is, they tweet to each other about the miseries of days gone by when I used to work outside of the home 3 shifts a week.
Well, here…let me just show you what I mean…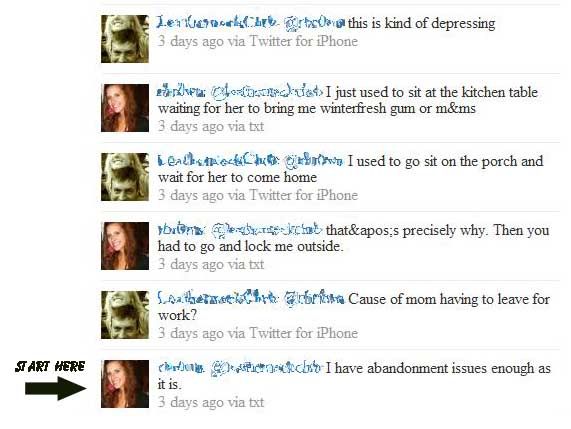 And I imagine any moment, my oldest daughter, rhkpennsylvania, will chime in on the comment secetion to tell us about the song I used to sing to them as I headed out the door…
Take it away, rhk... ♪ ♫ ♪ ♫
Tags:
onecarolinabrown
Latest Month
July 2015
S
M
T
W
T
F
S
1
2
3
4
5
6
7
8
9
10
11
12
13
14
15
16
17
18
19
20
21
22
23
24
25
26
27
28
29
30
31