This is really embarrassing – but what's a little embarrassment amongst friends, right?
Every year my neighbors down the street throw a big Christmas party.
Tonight, I got all ready (even had my big fancy holiday earrings on and everything).
I headed out the door and noticed something strange.
There weren't any cars on the street.
I got the wrong day.
The party is tomorrow night (thankfully, I didn't go up and knock on their door).
So, Hello. If you're reading this, maybe it's because you didn't have a party to go to, either.
I might as well show you my big fancy holiday earrings.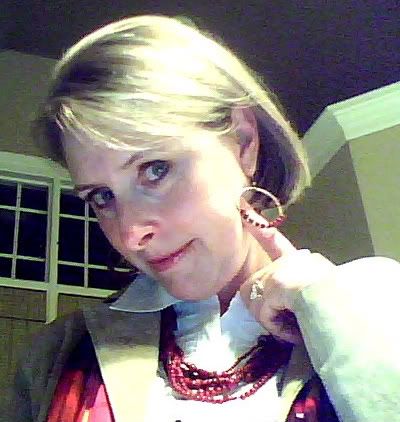 onecarolinabrown
Latest Month
July 2015
S
M
T
W
T
F
S
1
2
3
4
5
6
7
8
9
10
11
12
13
14
15
16
17
18
19
20
21
22
23
24
25
26
27
28
29
30
31