What's the best music video of 2010?
Shine -
by the David Crowder Band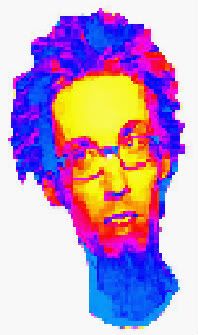 When I was a kid, one of my favorite things to do was play Lite Brite.
I didn't have my own set, but my neighbor did and we would spend hours on our creations.
Apparently, the brilliant musician and song writer, David Crowder (and his crew), like to spend hours playing Lite Brite, too.
Who knew???
"With 2,150 man hours, 700,000 pegs, 1,200 Lite Brite images, 83 friends and 148 pizzas, the Christian pop-rock act created a heartwarming love story and one incredibly creative video. If the images weren't stellar enough, they pulled this off with no computer animation or digital effects. All Lite-Brite images were done by hand. Even the monkey playing drums in the background (amazingly on beat) was set up manually -- talk about commitment to art."