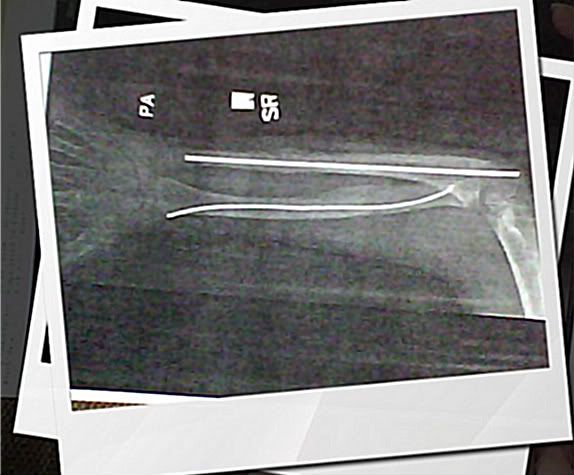 To the untrained eye, this is someone's arm with strange rods running through it.
(And, to be exact, it's my son's arm 4 weeks after surgery.)
To the trained eye, this is 8 weeks of new bone growth in only 4 weeks.
To those who have "eyes to see", this is the handiwork of the Great Physician.
The name of God is Jehovah Rapha - The Lord Our Healer
onecarolinabrown
Latest Month
July 2015
S
M
T
W
T
F
S
1
2
3
4
5
6
7
8
9
10
11
12
13
14
15
16
17
18
19
20
21
22
23
24
25
26
27
28
29
30
31