If you celebrate Thanksgiving, do you have any favorite TV shows or events that you associate with this holiday? If so, why do you love them?
This year I've told my five daughters that each of them will be in charge of making their favorite Thanksgiving dish. Gone are the days where Mom does it all.
My conversation with them went something like this…
"Girls, what one thing do you absolutely need to have at our meal because whatever it is, you need to be in charge of making it."
Reagan (my 15 year old) who is quick witted relied, "Nothing. There's nothing I need to have."
Robynn (my 13 year old) who is just as quick witted replied to her sister, "Reagan, I'm making the mashed potatoes, so I guess you'll have to do the cleaning."
Faced with the scary prospect of being in charge of cleaning, Reagan settled for a make-ahead Jell-O salad.
Happy Thanksgiving, Everyone. Have a blessed day!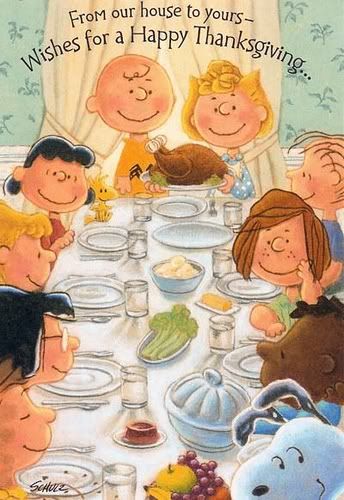 I'll close with the words to a song we used to sing around the dinner table when I was growing up…
Thank you Lord for saving my soul
Thank you Lord for making me whole
Thank you Lord for giving to me
Thy great salvation so rich and free.