When you doodle, what shapes, patterns, and/or creatures do you find yourself drawing? What do you think it says about you?
My most significant and impressive doodling takes place while I'm sitting in a doctor's or dentist's office with one of my kids. That's when we break into the "doodle" game (because we can't think of anything better to do while we wait, I guess).
One person draws a squiggly line or shape and the other person has to make a picture out of it.
Here…you try it. Make a picture out of this doodle.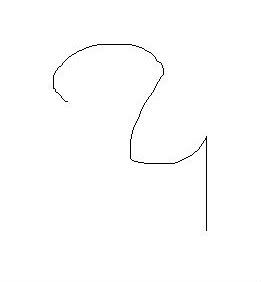 OK, my turn...
May I present "Caesar in a Toga".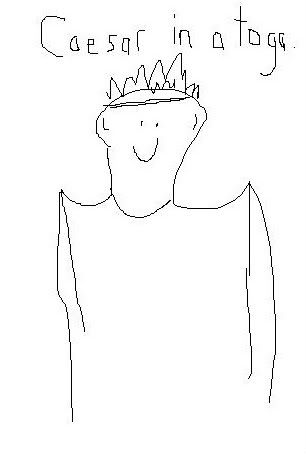 Tags:
onecarolinabrown
Latest Month
July 2015
S
M
T
W
T
F
S
1
2
3
4
5
6
7
8
9
10
11
12
13
14
15
16
17
18
19
20
21
22
23
24
25
26
27
28
29
30
31